Mailchimp - Add member to a list
Intro
Byteline allows you to easily integrate to Mailchimp to manage your audience and other things. You will see below how to add a member to an existing audience or list from a Byteline flow by using the Mailchimp task node.
SignIn to Mailchimp
For this document, we are assuming a flow is initiated with the Webhook node. For more detail, you can check the documentation on How to create your first flow design.
Step -1: Select the Mailchimp node from the select node window.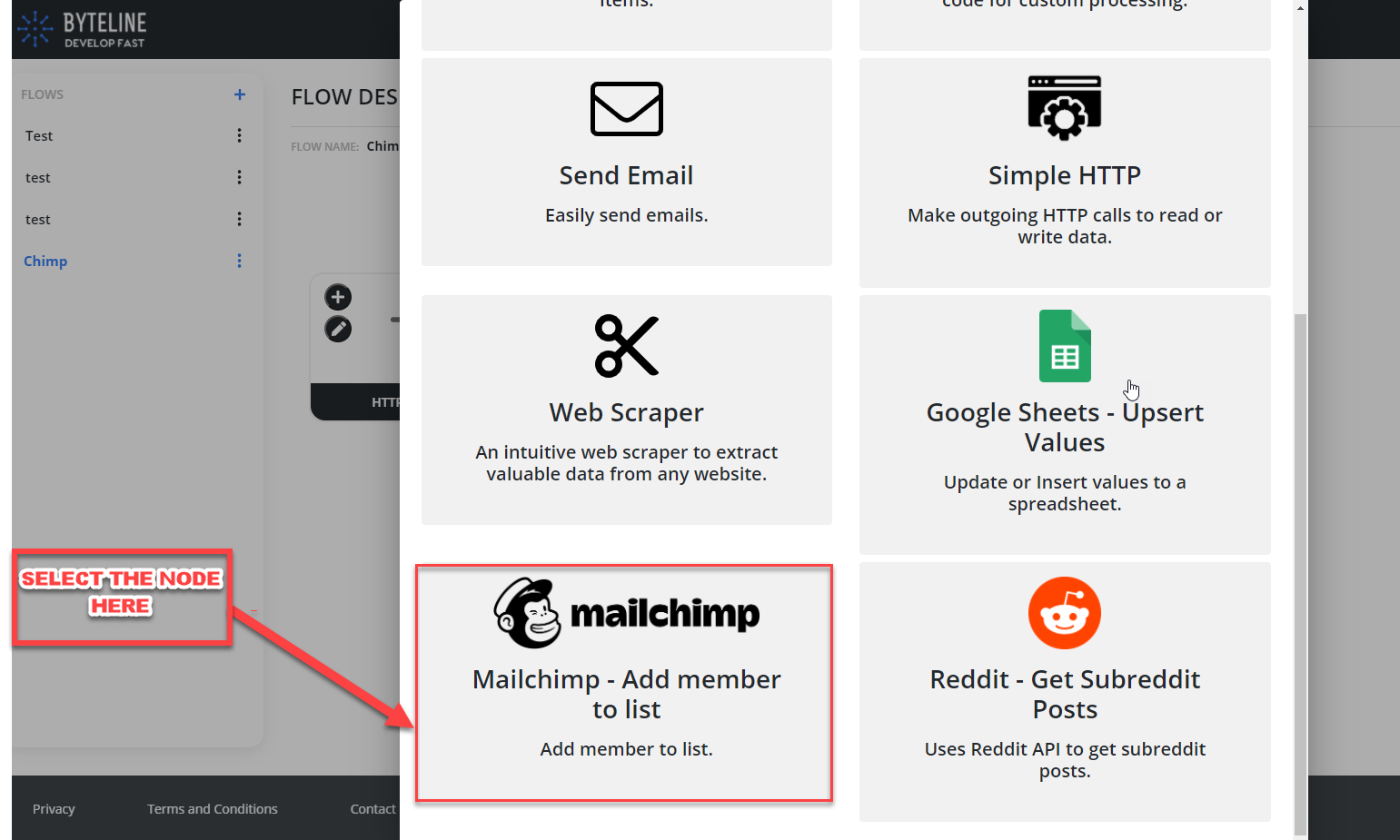 Step -2: Click on the edit button of the Mailchimp node to start the configuration.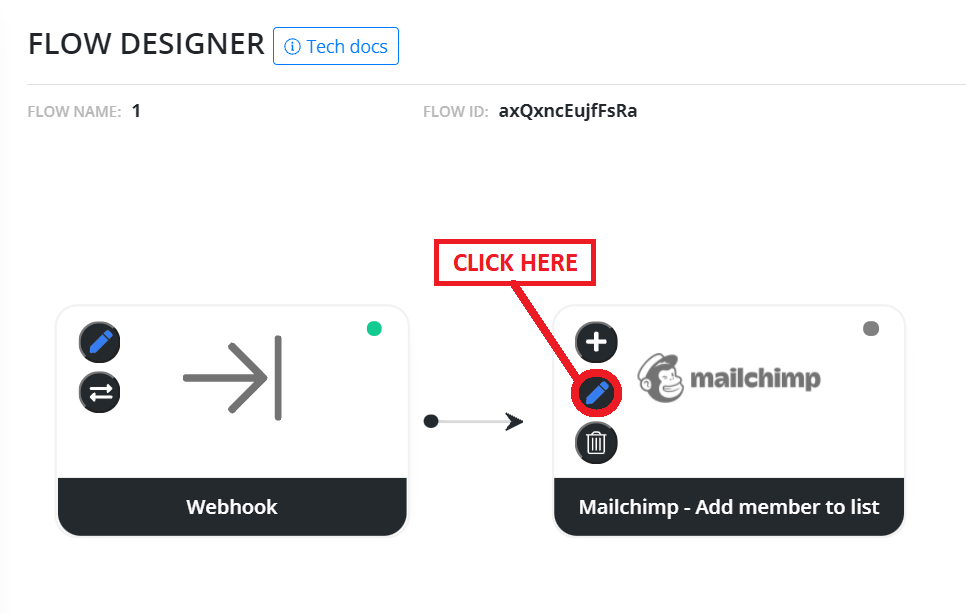 Step -3: Click on the sign-in to Mailchimp button from the top-left corner of add member to list dialog.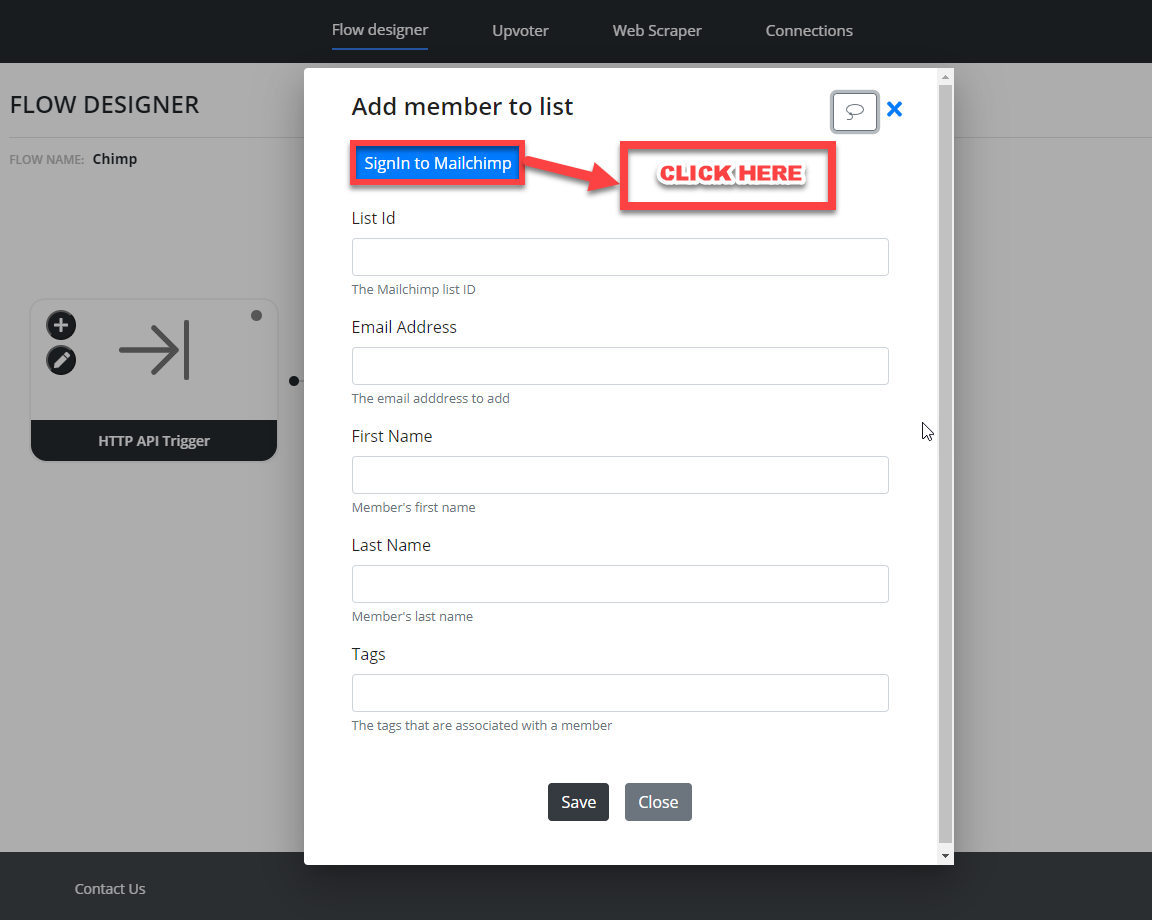 Step -4: Enter your Username and password to authorize your Mailchimp account to Byteline.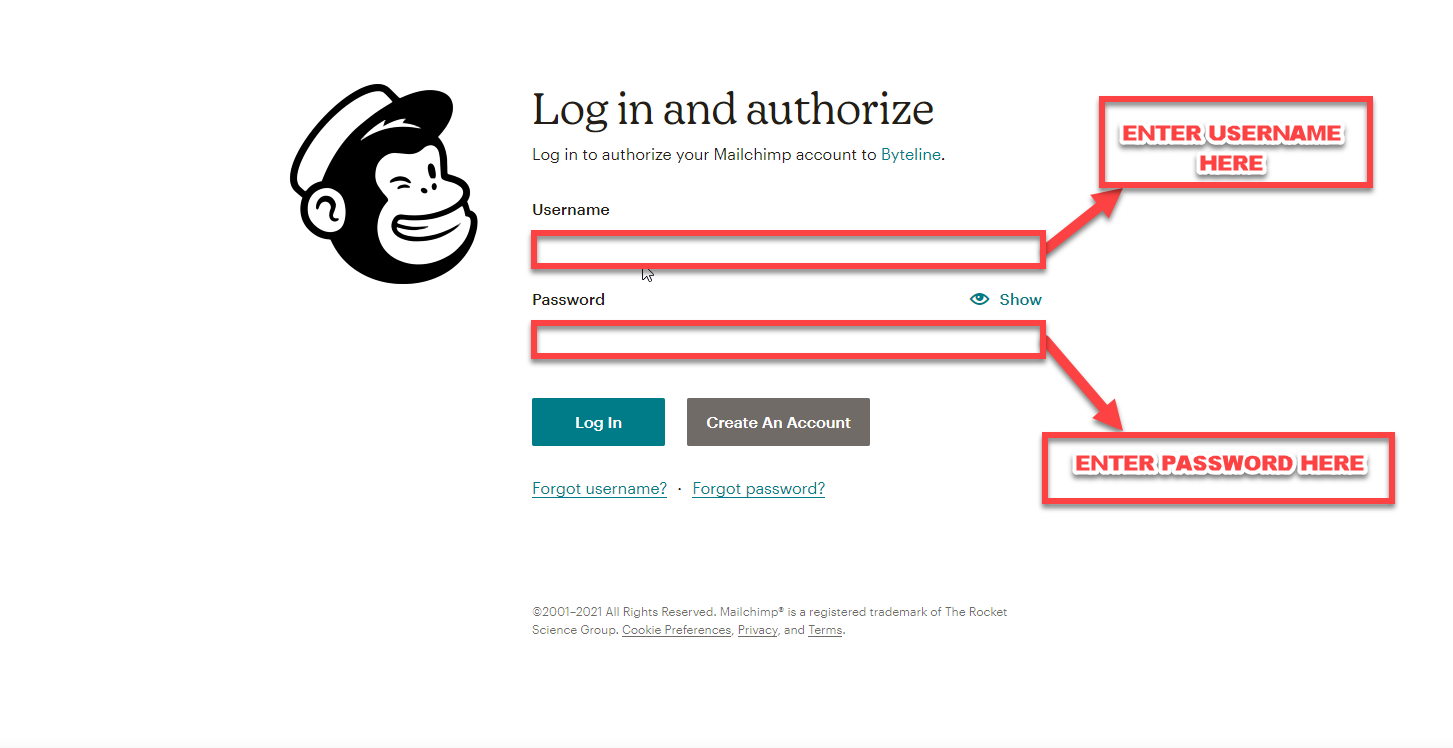 Mailchimp List ID
To configure the Mailchimp task node, you will need to find the list ID, which can be done by following the steps mentioned below.
Step -1: Go to your Mailchimp homepage and select the audience from the menu.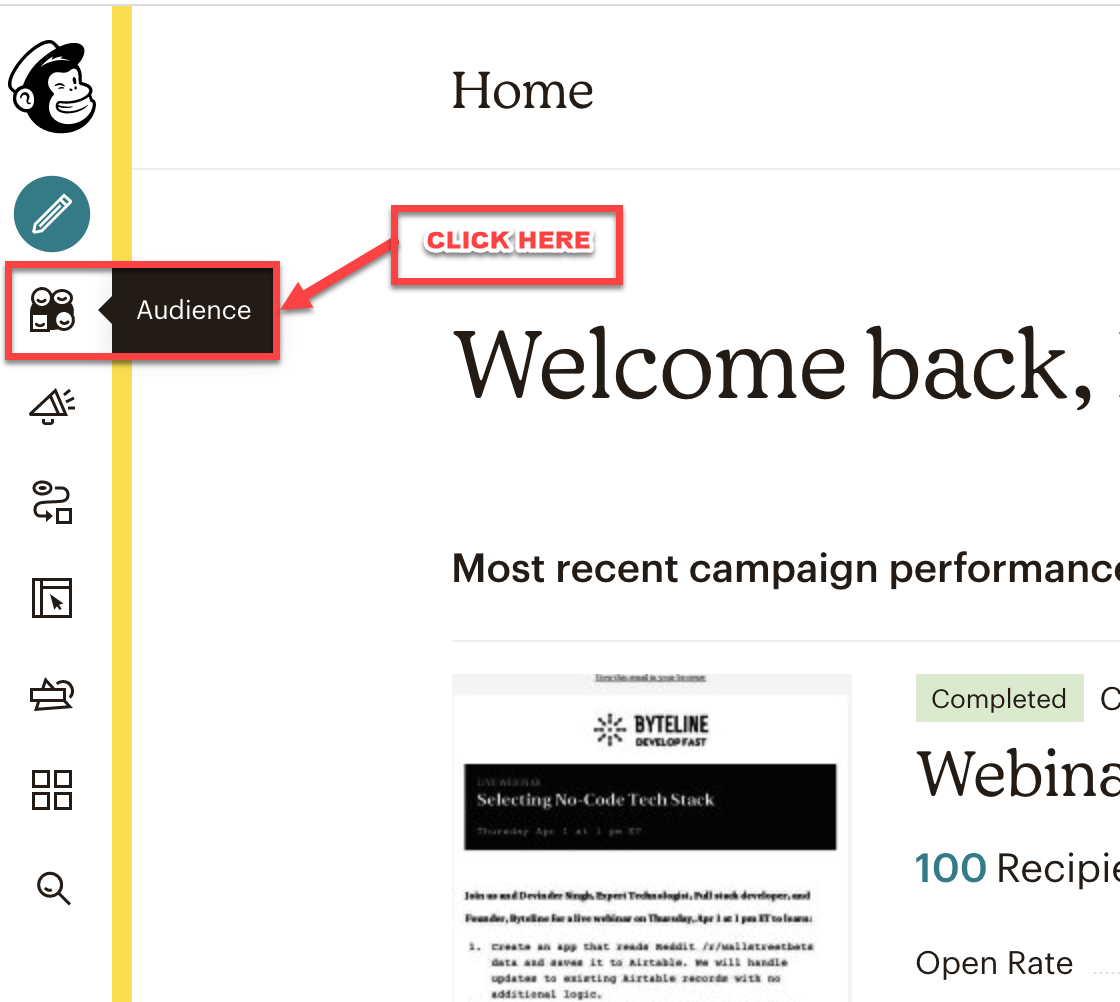 Step -2: Once the audience dashboard opens, click on the current audience drop-down to select your audience.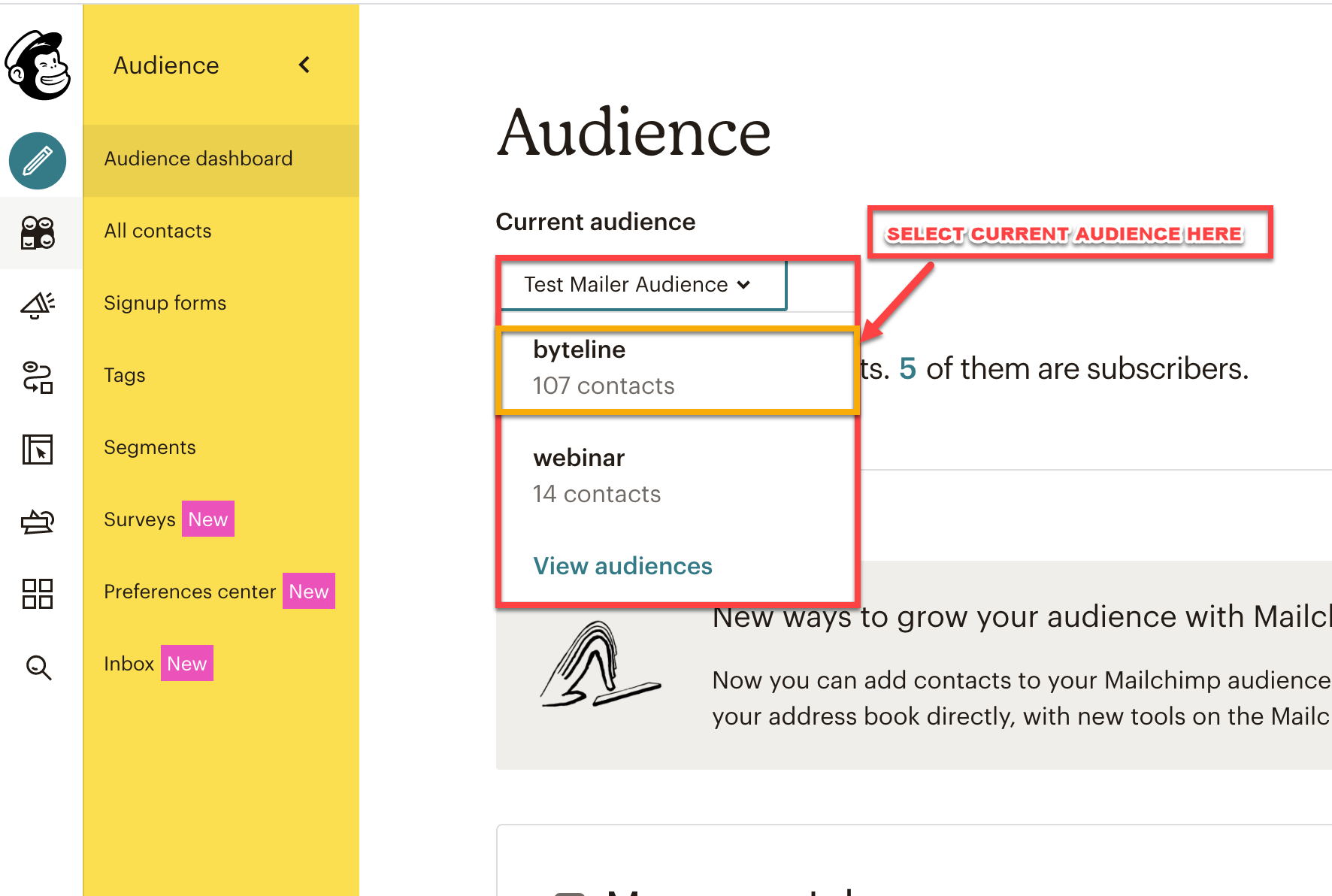 Step -3: Click on the settings from the manage audience drop-down.

Step -4: Copy the unique Mailchimp audience list id from the bottom of the page.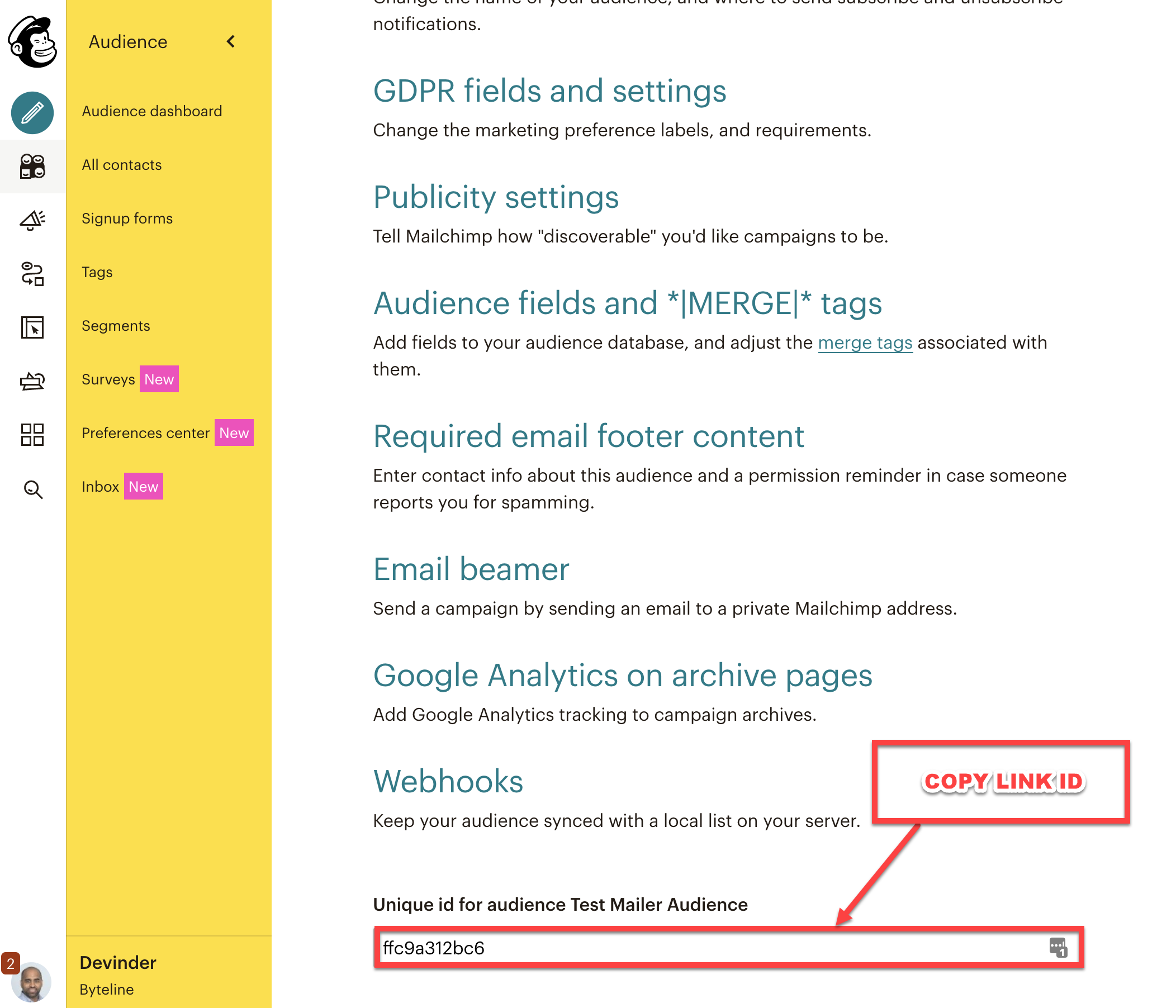 Step - 5: Enter/paste the Mailchimp list Id in the list Id field.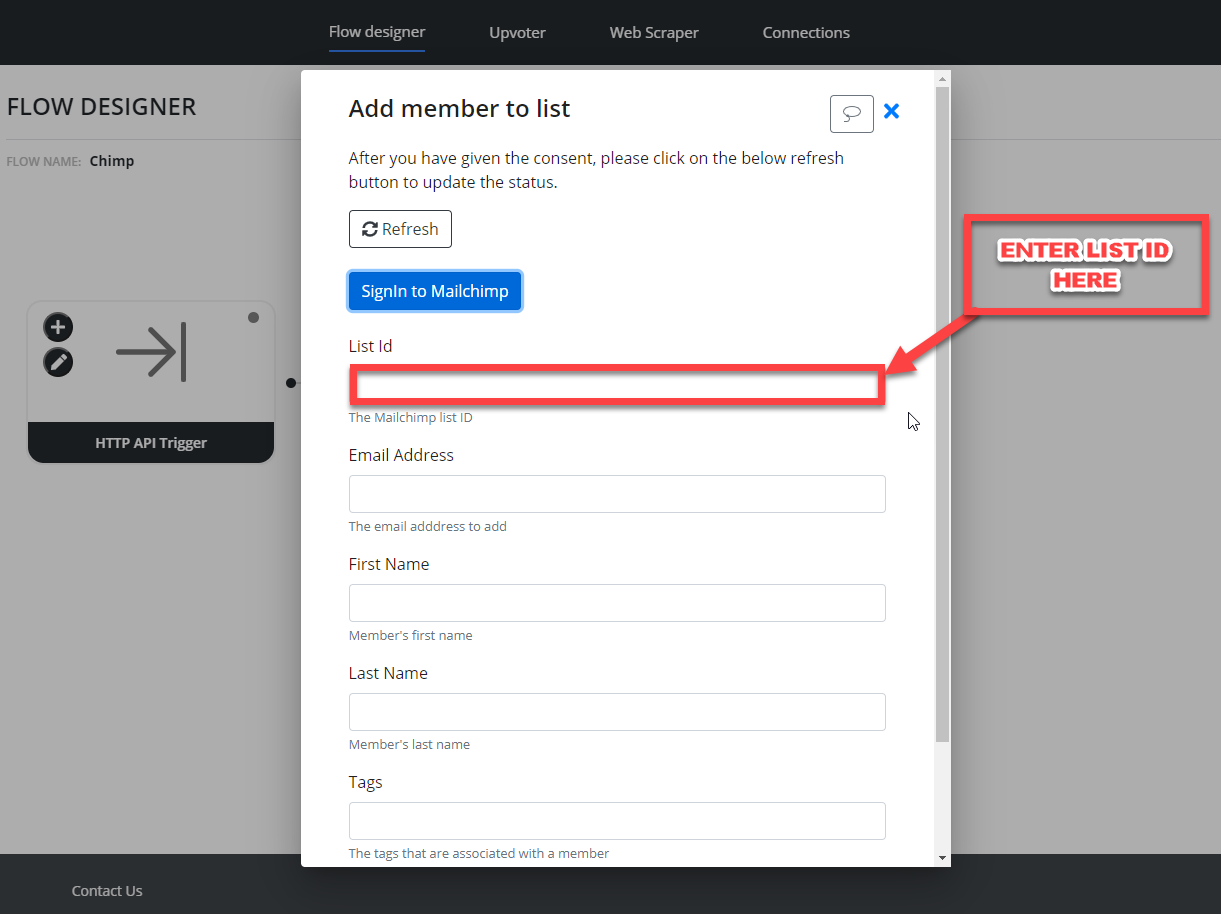 Member Details
Step -1: You can use the select variables tool to use flow variables for the below data.
Email address to be added to the list
First name of the member
Last name of the member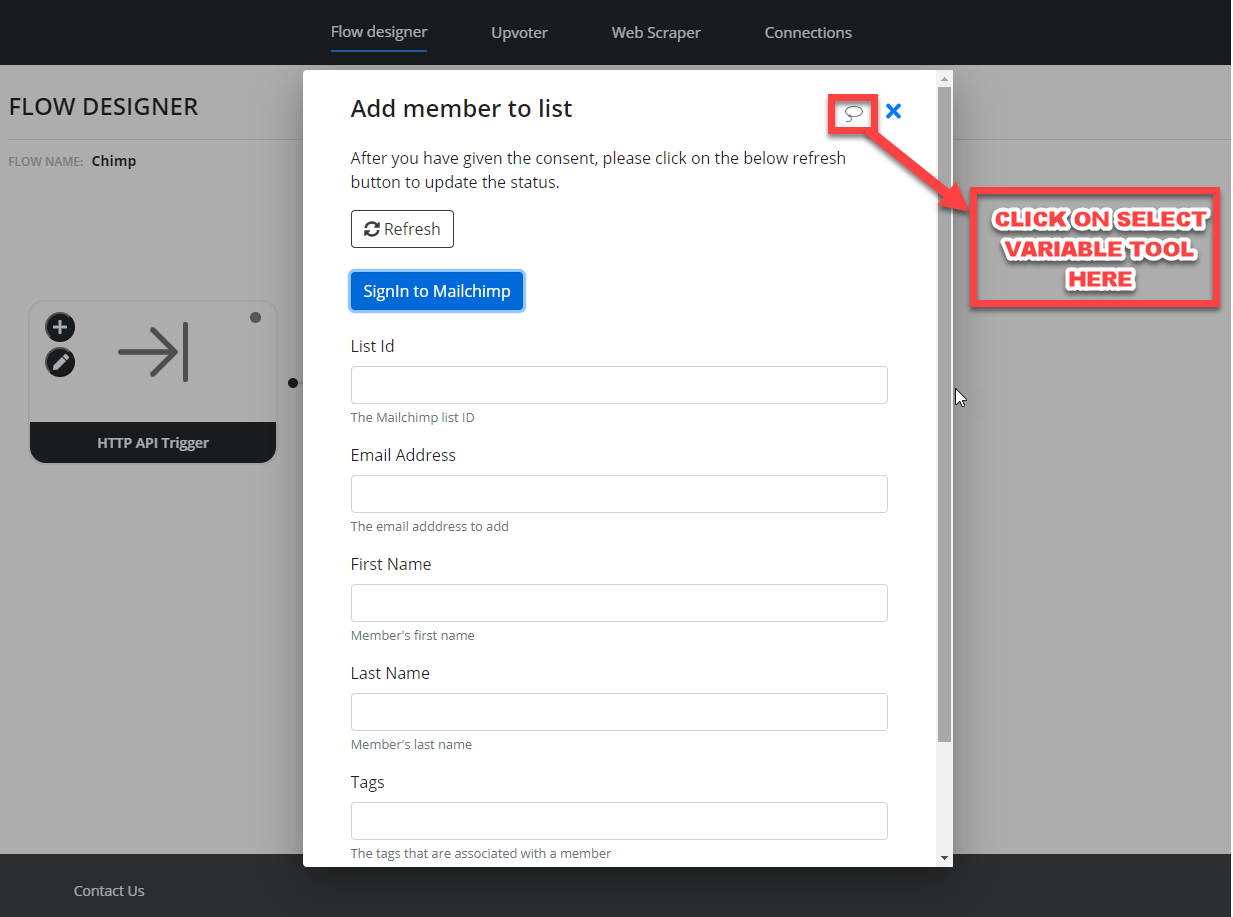 Step -2: Enter the email address, first name, and last name in the respective fields.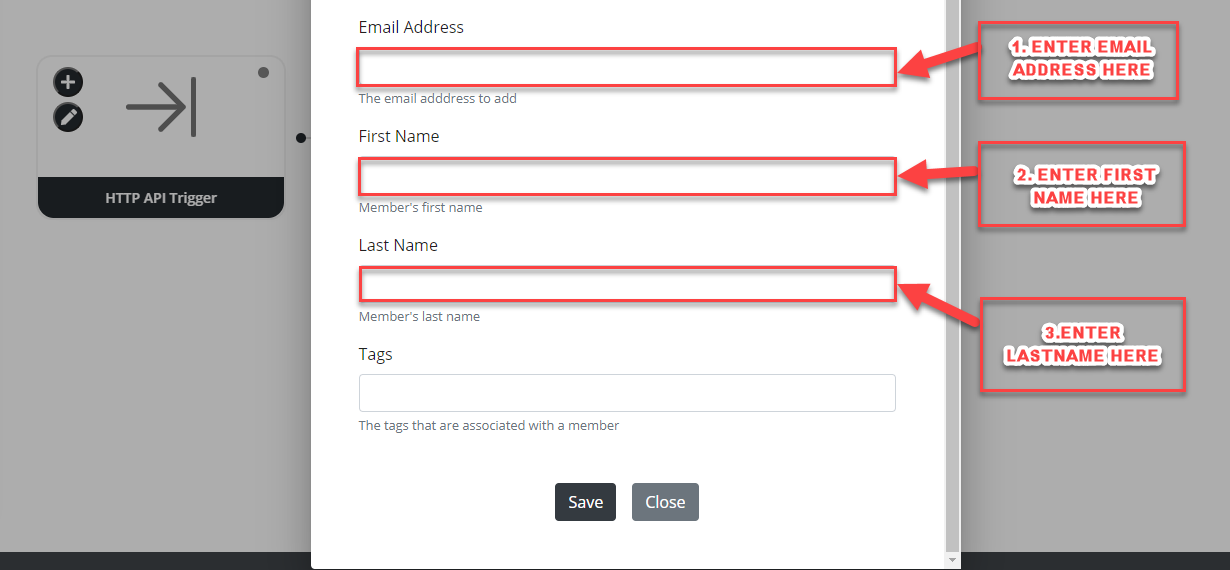 Tag
Step -1: The user can enter the Mailchimp tag associated with a member in the field. This will usually be a user-entered value so you don't need to use the select variable tool for it.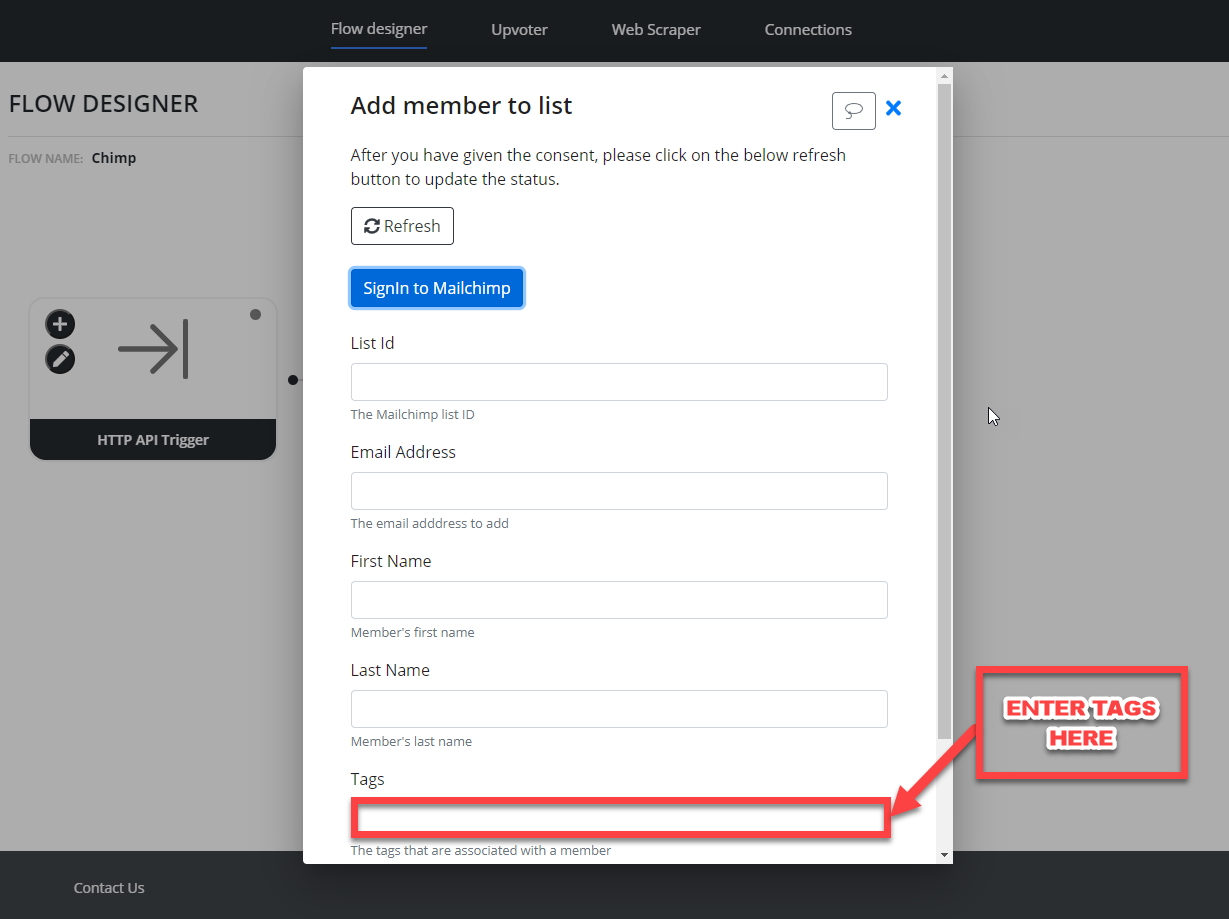 Hit the Save button to save the configuration.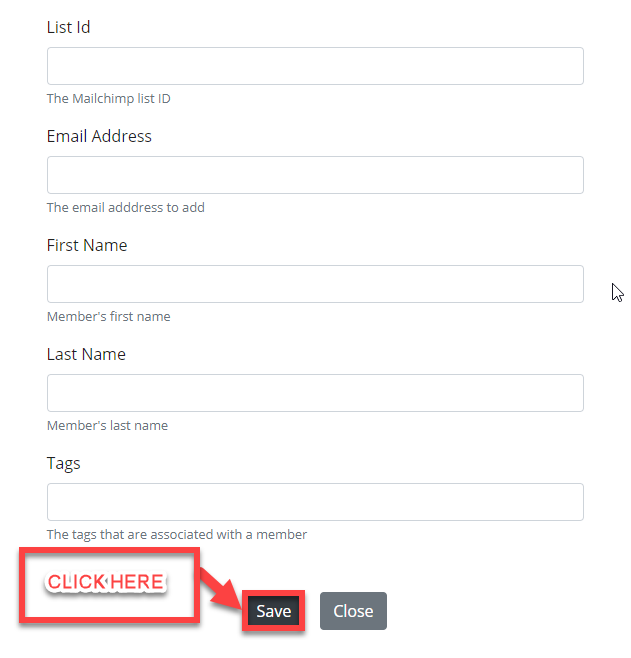 Your Mailchimp node has been configured successfully. Feel free to connect us for any doubt. Develop fast!
---
---